This is part of the "Embracing The Future" series. Part I is here.
Two weeks ago I played the Tin Pan South festival in Nashville. It was such an incredible honor. It's kinda like Bonnaroo (without the tents and patchouli). Except it's all about songs, songwriting and songwriters. It's hosted and run by the Nashville Songwriters Association International (NSAI).
I remember my first Tin Pan South pilgrimage back in 1996. It was like going to the top of the mountain from whence songs came. There was magic everywhere. I live in Nashville now and on a good night I still feel the same way. Nashville is the last true mecca of songwriting. Nowhere else is the song held in higher regard.
Also last week The Tennessean, the local Gannett daily, ran this article in advance of the festival.
Nashville's Tin Pan South festival offers songwriters shot at musical home run
In the latter half of the article, there is much discussion about how the profession is in decline. Apparently the only songwriters who can make a living these days are the ones with number one hits. The article also quotes Bart Herbison, the Executive Director of NSAI as saying that 75% of songwriters have left the field because things are just so bad.
My response to that is, "Really?"
Let me first say I know Mr. Herbison. No one works more tirelessly on behalf of songwriters on the legislative front in DC than Bart does. He also has good people working for him as part of the NSAI team. I can only assume that he was either misquoted or that his quote was taken entirely out of context.
The article mentions a Songwriters Spring Training event. One of the items on the agenda is "Hitsville" where aspiring songwriters are randomly selected for their "shot" at songwriting stardom. Here is how the reporter describes the set up:
"In a ballroom set up like a baseball diamond, one representative from Ole Publishing (…) will stand at each base with a CD player and a set of headphones. If the song passes muster, the songster moves (…) to second base, where a higher-level executive listens and decides whether the tune passes muster again. Writers who make it to third base audition their song in front of the entire ballroom of observers. Waiting at home base will be Ole Publishing CEO Robert Ott ready with a one-song contract in hand if the song seems like a winner to him."
The only people they've left out in that decision making chain are the A&R folks, the producer and the artist…
As festival co-director Erika Wollam-Nichols ruefully observes in the article, "It's all about hits now." This is indeed unfortunate. For there are many examples of musicians and songwriters having substantive careers right here in Nashville without number one hits. Here are a few: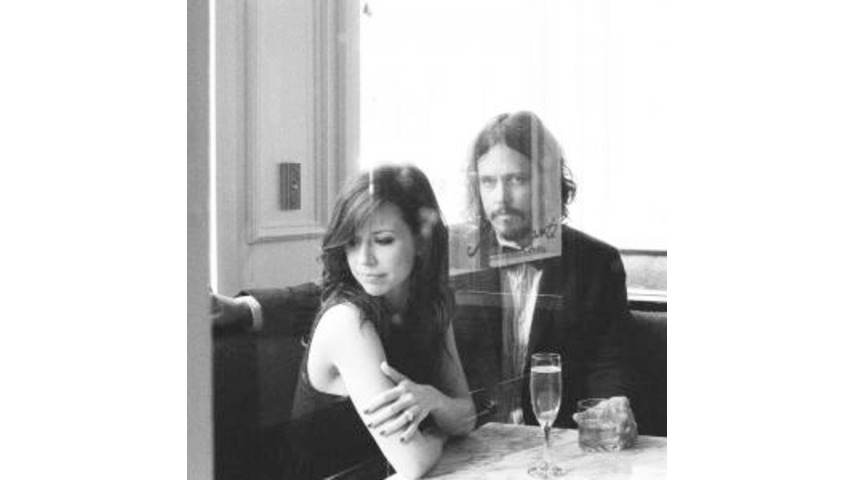 The Civil Wars (TCW), a duo formed in Nashville by Joy Williams and John Paul White have been the hip musical sensation of the year so far. They were reluctantly thrown into a co-writing session together at a writers retreat and discovered a musical sympatico that resulted in the genesis of the band.
They first gave away their music for free to create demand (Live at Eddie's Attic), they then got a key placement in TV's "Grey's Anatomy". Recording and releasing a video on YouTube ("Poison and Wine") the same day to raise awareness and acquire fans. They continued fan engagement until things were at a fever pitch for their "real" feature length release on Feb 1st, 2011 (Barton Hollow).
Barton Hollow became the most downloaded album on iTunes and #1 on the Billboard Digital Albums chart the week it was released. Yet TCW didn't have anything close to what someone would consider a conventional No. 1 hit song.
Their business model is not based on the 99 cent download or even the $10-15 CD. They sell tons of merch and packaged music bundles live at shows and on their web site. They play sold out shows all over the country. And in spite of making one of the country-est sounding albums you'll hear this year, they won't be played on country radio.
Instead they appear on shows like Garrison Keillor's "A Prairie Home Companion" along with other acts ignored by country hit radio like Emmylou Harris. They've appeared on Jay Leno and count Taylor Swift as one of their superfans. The latter even tweeted her fans about being at a TCW show.
Joy and her husband Nate Yetton released and marketed the album on their own Sensibility Music imprint. They obviously have a top notch team that thinks big, works hard and has a very detailed music marketing plan. But this is a totally homegrown, self sustaining, indie operation.
Jen Foster has written one of my favorite songs of all time. "Taking Bob Dylan" is such a great study in what happens during a break up. How we attribute real weight to inanimate things because they represent emotional benchmarks in a relationship.
Foster had some music placements on TV shows and won a songwriting contest here and there. But her career didn't take off until she leveraged the power of the Internet and had her music placed as the theme song to Venice The Series. A web based soap opera series that is a spin off of Guiding Light, the infamous daytime soap. The main character is a gay woman named Gina. Foster herself is openly gay. It was one of Foster's fans who suggested that her song, "Venice Beach" would be great as the the theme song to the online series.
She now tours, plays house concerts and has a sustainable career. She sells tons of merch and is a master of fan engagement. Again, no No. 1 hit or help nor influence of a major label. Ever. It should also be noted here that Foster is on the board of NSAI.
Another Internet music savant is Gavin Mikhail. He lives right outside of Nashville. Check out his YouTube channel. As of this afternoon, there are almost 21000 subscribers and over 2 million views. To give you a frame of reference – indie pop darling, Ingrid Michaelson, has 8689 subscribers and Taylor Swift, a superstar with major push behind her, has just over half a million subscribers.
Gavin also has discovered one of the most important maxims in Internet music video marketing. Cover songs can be a "gateway drug" to your own original music. Mikhail is now a full time musician/artist/songwriter all without major label help and without a number one hit to his name.
I know Jen Foster and Gavin Mikhail personally. Even though they aren't getting rich, let's just say that they make a respectable living.
The bottom line is that we as songwriters (and by extension publishers) create and provide content. In the conventional major label pipeline, the content provider gets the lowest trickle down ROI percentage of any commercial endeavor (on average 9 cents per song/unit). Why aren't we being more aggressive about teaching new (and even old) songwriters how to leverage music technology, alternative market opportunities and the web to bypass the middle man and market directly to fan?
I suspect it's because songwriting organizations like NSAI and the Songwriters Guild of America (SGA) have a bloodied history with the Internet. I used to think the Internet was a bad place and filled with denizens whose sole purpose was to steal my
intellectual and creative property. That was until I read Janis Ian's seminal piece, "The Internet Debacle" in Performing Songwriter magazine and it's subsequent follow up,"Fallout." That was the first inkling I had that maybe this Internet business wasn't such a bad thing for us musicians after all. It's pretty safe to say that those two articles turned my world upside down and on it's ear.
For that I'll be eternally grateful to Ms. Ian.
History has proven that she was uncannily prescient about the future. In fact, she was absolutely right. Technology isn't the enemy. Music & technology have synergistic potential as observed here by Cameo Carlson of Borman Entertainment.
Look – don't get me wrong. There is nothing wrong with a number one hit. Every songwriter I know wants one. Heck, I want a No. 1 hit! In fact there are books written about what makes a song a No. 1 hit. Presumably so you can use the formula to write one. But to build your entire business model around that requirement is incredibly short sighted. To use the above baseball analogy, you would have to hit a home run every time you were up at bat. The real industry of songwriting needs to be built upon at bats, runs and runs batted in.
Which is why it's astonishing to me that an organization that taught me tons about song craft thru initiatives such as Song Camp, has not seen it fit to run a self marketing & monetizing "camp." In fact in the above seminar, exactly one panel was about alternative markets in film/tv music placement (kudos!). The rest were based on – you guessed it – "hit songs." Culminating in the above "Hitsville."
In fact a follow up article about "Hitsville" in the Tennessean this past Sunday has the music publisher quoting pearls of wisdom such as, "You're always just three minutes (the length of a typical song) away from a cut; you're three minutes away from a No. 1; you're three minutes away from an album, so keep on trying,"
These days with album sales tanking and the lack of an artist performance right, most artists are writing their own songs. Cuts (an artist recording your song) are getting harder to come by by even established publishers & songwriters. That is unless you're on the inside track in the artists' camp. So why exactly is a single song contract still a big get?
Furthermore, if 75% of songwriters are leaving the profession, what exactly is being accomplished in the above exercise?
There is an event in the Fall called Songposium where some of these topics are addressed in various classes by some respected members of the music industry. But by and large these are ancillary efforts loosely gathered under NSAI's organizational umbrella.
The opening night of Tin Pan South, I went to the Bluebird Cafe. I was there to witness an incredible "in the round" show that included my friend, Barry Dean, Natalie Hemby, Luke Laird and Lori McKenna. And I had an epiphany…(read more)
Once music makes an emotional connection, that's when you have the potential for a business transaction. For so long, the music business has tried to make that interaction flow in the opposite direction. That almost never works unless you have a captured market. Those days are gone.
Indie songwriters now have the ability to make emotional connections and business transactions simultaneously with some of the tools at our disposal. This also presents an opportunity for organizations that purport to lead us to demonstrate leadership, innovation and creativity by capitalizing on these new business models.
If Nashville is to become the "epicenter of the new music business", leadership and innovation are going to be essential. In concert with measured & sensible legislation.
I refuse to believe that the same community that gave us incredible works of art such as "He Stopped Loving Her Today", "I Can't Make You Love Me", "Red Ragtop" and "Sand & Water" can't design better beacons to steer us into the future.
Artists and songwriters should be fairly compensated. But, we are also required to shoulder the responsibility of understanding that the business has irrevocably changed. The time is now here where we have to do more with less. This does present some unique challenges. But it also provides huge and almost limitless opportunities in terms of how we empower ourselves and in finding our audiences, and even our "tribes." It certainly shouldn't be limited or reduced to just No. 1 hits and home runs.
What we do is so much bigger than that.